Lori J Collins MS MFT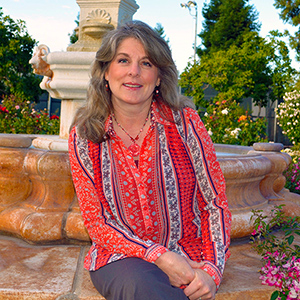 Lori is a Licensed Marriage and Family Therapist located in Redwood City, California – in practice since 1990, over 30 years. She holds a Master's degree in Counseling Psychology with an emphasis in Marriage and Family Counseling. Lori is a Certified Clinical Hypnotherapist and Certified Destination Coach. She continues to train in humanistic, developmental, attachment and neuroscience theories. She incorporates solution-oriented and cognitive-behavioral methods in her work. Lori is also an Associate of the Couples Institute in Menlo Park, where she continues to train in innovations in couples therapy.
Lori's clients really like her down-to-earth style, and the comfortable atmosphere she provides, making it easier for people to explore areas of their life and relationships that they want to grow in.
"What I really love about my work as a Marriage Counselor and Psychotherapist is that I get to help people to feel better, whether that be to help them get relief from anxiety or stress in their life or relationships, or help them to understand, make adjustments and communicate through relationship difficulties so they can find joy and passion in their relationships again." – Lori J Collins, MS, MFT
On a personal note, Lori is married and has raised her kids in Redwood City, California. She feels being married to her husband, Patrick since 1989, over 30 years, provides some of her best experience in working with individuals and couples with relationship issues. She often jokes that sitting in the therapist or coaches chair is the easy chair, referring to understanding what it's like to be in the trenches of real married life.